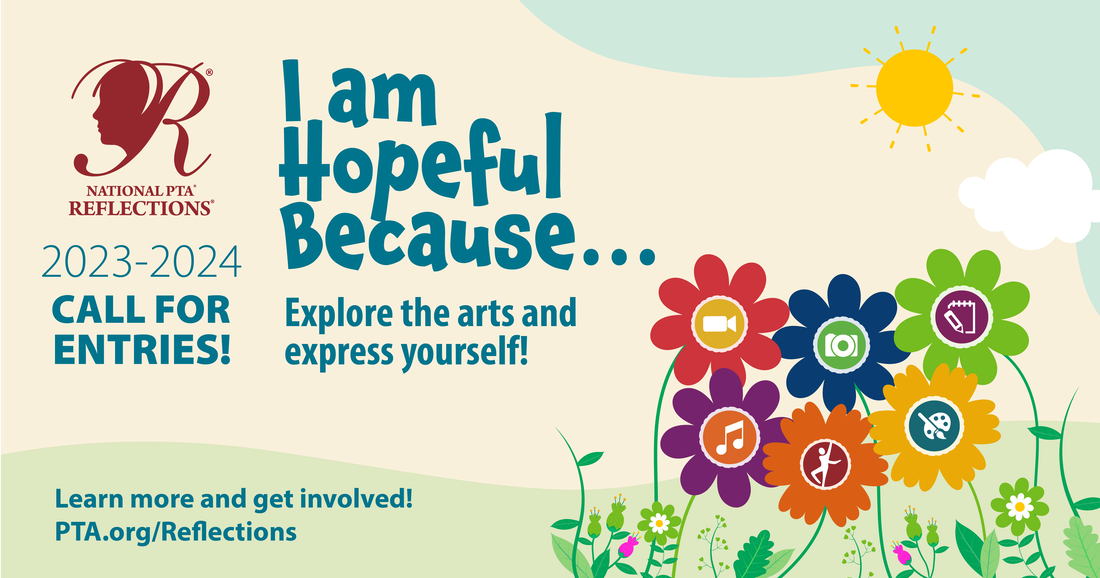 PTA Reflections is a nationally acclaimed student art program. Students of all grades and abilities may participate by submitting original pieces of work in 6 categories: dance, musical composition, visual arts, film, literature and photography. Each year, students create work based on a theme. This year's theme is: I am hopeful because ...
Review the

rules for your category.

(Go to:

http://www.northshorecouncilptsa.org/reflections.html

and scroll down until you see the list of rules.)
Create your artwork.
Complete the fillable

entry form.
Upload an image of your artwork & entry form to the

Inglemoor submission site

by Wednesday November 29th

.
The Reflections Program is a National PTA and Washington State PTA cultural arts competition. The purpose of this program is to provide an opportunity for students to use their creative talents by expressing themselves through their own original works. Each year, Reflections challenges students to create art that supports a specific theme. National PTA Reflections is America's oldest and largest arts education program of its kind. The program was developed in 1969 by Colorado's PTA President Mary Lou Anderson. Since then, the Reflections Program has inspired millions of students to reflect on a specific theme and create original artwork.