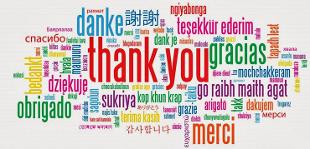 Many hands make light work - there are several times during the school year when we support our wonderful staff at Inglemoor!
FALL/WINTER
Back to school time we prepare breakfast and other treats for staff when they return before school starts, usually in late August.
October - We run a Howl - o - ween Pet Costume Contest on our Facebook page along with a "You're such a TREAT" snack table in the Staff Lounge
Howl-o-ween
IHS - PTSA is excited to announce our Howl-o-ween Pet Costume Contest for our Teachers and Staff!
We encourage you to follow our Facebook page and " Like " your favorite pet to help them win our prize of a $50 All the Best Gift Card.
Voting will conclude on October 28th.
Teachers and Staff Appreciation - Trick or Treat Goodies
Sign up to participate in our October Staff Appreciation Event on Monday, October 31st.
Below please find our Signupgenius for goodies that are needed, every item contributed means so much to our incredible IHS Team.
We thank you so much for your continued support!
https://www.signupgenius.com/go/4090A4AACA629A5F85-trick
November - We will return to our crowd favorite "APPLE CUP FALL LUNCHEON" delicious soups and salads, bread and desserts, check back for more details
December - Put on your apron and bake with us for our "Holiday Cookie and Cocoa Mixer" 2000 home baked cookies for our IHS Teachers and Staff to indulge in
SPRING
March - "We're so Lucky" St. Patrick's day snacks in the Staff Lounge
Our next event to show our IHS Teachers & Staff just how Lucky we are to have them is Friday, March 17th.
Sign up for our treats table St. Patty's Day Treat Sign Up
May -During Staff Appreciation Week in May, we try to make each day special with small treats. The week culminates in a large luncheon
A link to a sign up genius will be posted here along with more information when we get closer to these events.